Are you looking for a selection of beautiful garden planters to enhance your office environment or to add a new touch to your hotel reception or your showroom?  Look no further.  Precious Design can supply a range of designs and sizes to suit any space.  You could choose from a single range, perhaps the galvanised steel planters in the shape of a cube, and available in a range of eight different colours?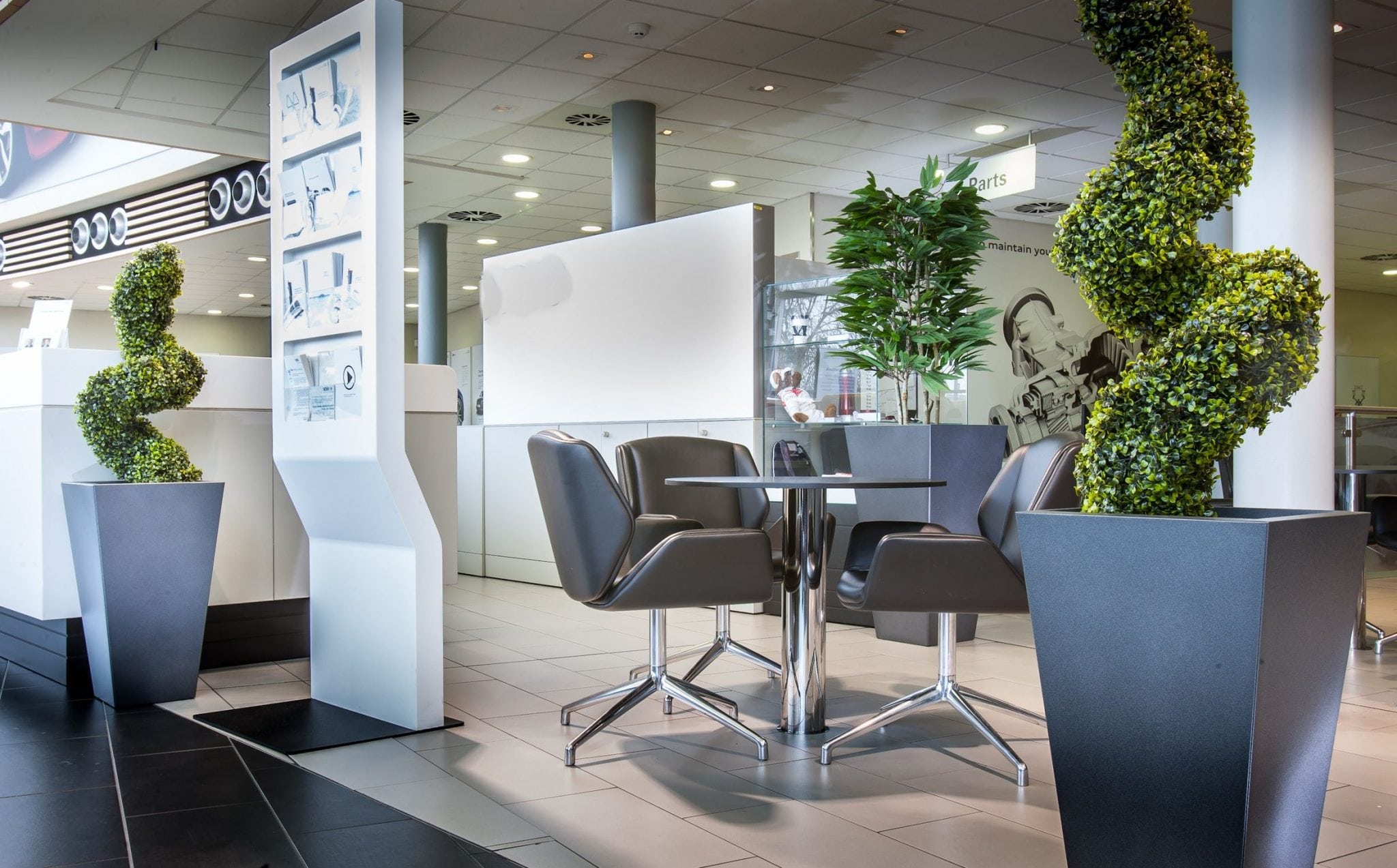 Select your colour to suit your environment, or mix and match for a happy, vibrant look.
Alternatively, you could select from several different ranges, but match the finish on each pot: for example, you could have polished stainless steel planters in a triangular prism shape, and match with stainless steel planters in the shape of a cube in a range of sizes.
And if none of our off-the-shelf designs is quite what you're looking for, why not consider our custom design service, to create your own unique range of bespoke metal planters?
Our design team can help you decide what you want, and you can choose size, colour, and virtually any shape.  All your metal planters will be precision-made to agreed requirements.  Contact our design team today by email info@precious-design.co.uk or call us on 0115 961 4200